Hi my name is Linda Kaye, and my friends call me "Pink", "The Pinkster", "Pinky", "Pink Chick", "Pink Lady", because I am always adorned in Pink. Check out my hot pink car. I live full time as a nudist at Caliente Clothing Optional Resort in Florida. I have been a professional love psychic medium and psychic love coach since 1985, a Usui Reiki Master since 2008. In 2016, and I am a Certified Gateway Dream Practitioner/Coach and a Certified Soul Coaching Oracle Card Reader through Denise Linn. I have over 50 Oracle Card Decks that I channel through in a phone reading session with a client. In my 1 hour readings, I do powerful in depth readings by channeling through 3 different oracle card decks.

I also sell "Handmade With Love" Pink Gemstone For Attracting Love in my Psychic Shop.
I was born with a memory of a past life in which I have clear memories of using and abusing my psychic abilities, so God brought me into this lifetime to heal my karma from that lifetime. Now, I consider my psychic gifts to be a blessing from God, and I use them wisely to help others. Being a psychic medium is my passion and purpose in life along with helping my clients to heal through Reiki distant healing and through their dreams.
Know Your Lover's Feelings For you. Purchase A Channeled
Feelings Psychic Reading Today!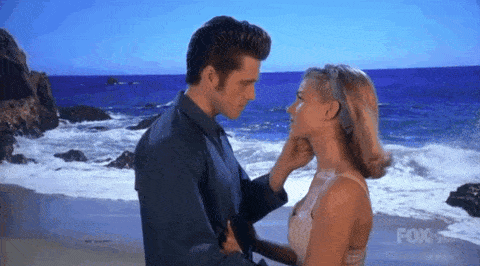 One of my purposes and passions in life is the gift that God gave me as a psychic medium. As a professional psychic for over 30 years, my expertise is in channeling your lover, ex lover's thoughts, feelings & intentions towards you in and out of the bedroom and if you have a future together. If you are NOT ready to hear the truth, then I am NOT the psychic for you. If I do not see a future for you with your lover/ex lover, I will tell you; so be ready for the truth and nothing but the truth. You will receive the unique, powerful and meaningful messages that you are meant to hear in my channelled feelings readings, and not just what you want to hear. Have you met someone, and there is an unmistakable chemistry between you that cannot be denied? He or she then suddenly withdraws, and you are left bewildered and confused. My spine tingling channelled feelings readings will make you feel as if he or she is actually speaking to you. The less I know about your situation, the better. I do pet psychic readings as well. Just imagine what your pet is thinking and feeling about you! Click here for your special Pet Readings.
I Am A Certified Gateway Dream Practitioner/Coach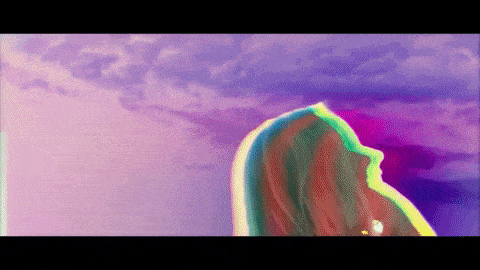 Your dream lover is waiting for you. Start your dream journey
TODAY.
Another one of my purposes and passions in life is programming my dreams to find answers to the questions hidden deep within my dreams. I am fascinated by my dreams, and so I am dedicated to helping my clients find their answers through their dreams. As a Certified Gateway Dream Practitioner (through Denise Linn), I will coach you through the highs and lows of the many aspects of your dreams, so you will better understanding them. I will also work with you in programming your dreams to create your dream lover, your soul mate, improve your relationships, improve your financial condition, achieve greater success and so much more. Do you have trouble in remembering your dreams? I will work with you to remove blocks to remembering your dreams. Dreams do come true.
Do you want to know how to have the safest sex in town?
Do you want to know how to manifest your dream lover?
Would you like to learn how to remember your dreams?

One of the things that I know from the very depths of my soul is that I was born to be a psychic, and now I know within my heart, mind, body and soul, that I am meant to be a dream coach. Working with my psychic abilities and with my client's dreams is my passion. I instinctively knew from the moment I heard about the Certified Gateway Dream Practitioner Course given by Denise Linn in Santa Fe, New Mexico a few years ago, that this course would add a powerful dimension to my work as a psychic medium and Reiki healer. My heart and my intuition told me YES; and now my Dream Goddess Coaching Sessions have proven to be a powerful healing purpose and tool for healing my own life and for healing the lives of my clients. I will work with you in coaching you through your dreams, so that you can experience the powerful ah ha moments from the inner knowing of what your dreams are trying to tell you. I dream every night, and I remember OVER 90% of my dreams. I journal my dreams the moment I wake up. and then I blog most of them for the public eye; although, some I do keep private. I can work with you in remembering your dreams. Learn how to call in the Angels, Archangels, Gods, Goddess, Ascended Masters, Spirit of your Ancestors and your Ancestral Teachers into your dreams to change your life. It works for me, and it can work for you!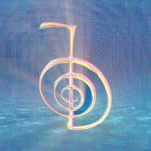 Purchase a Reiki Distant Healing Package, start your healing
journey TODAY!
As a Usui Reiki Master, I serve as a vessel that supplies healing energies where they are most needed or most desired. Reiki is universal healing energy. I work on healing people emotionally, physically and spiritually-whatever their needs are. I work on all levels – body, mind, spirit, aura, soul and chakras. I help people to see the light at the end of the tunnel, and then I walk them through the tunnel. For some people walking through that tunnel is exciting, and for others it can be scary.I do my Reiki healings distantly through a person's picture, and my healings are done at unspecified times when my energy is at it's highest point in the day.
The healing energy flows through the palms of my hands and flows to YOU by intention; however, if a picture is not available, I use your paypal payment summery with your name clearly visible in front of me to do your healing. I also work with the energy of the colors when doing my reiki healings. I work with rainbow healing energy. For me personally, I find that what works for me is that I usegreen for prosperity, pink for love, red for passion, blue for emotional and physical healing and white for cleansing,clearing and purifying. I also combine colors when I am doing my healings-depending on what his/her needs are.
I also find it very powerful to work with the various healing modalities of the different mythical Gods & Goddesses, Archangels and Angels.
CLICK HERE to purchase a Reiki Attunement. I have over 394 Reiki Attunements listed in my store.
I love making earrings. Discovering my creative side has helped me to rediscover my inner Goddess. All my "Handmade With Love" earrings have pink in them. When you purchase one of my "Handmade With Love" Gemstone Earrings, you will receive my Reiki Enhanced Earrings along with a psychic love reading at your home. Very soon, I will be adding essential oils to all my Attract Love Packages.
Psychic Love Coaching
Purchase a Psychic Love Coaching Session Or Package, and let
Your Epic Love Story begin TODAY!
Psychic Love Coaching is a combination of channelled psychic readings, Reiki healings and Dream Coaching to help you to create the love life of your dreams and your visions. I love working with single men and women in finding their soul mate and experiencing their own Epic Love Story. Everyone has the ability to manifest their own unique Epic Love Story, and I am here to guide you into the arms of your future beloved and soul mate. As YOUR psychic love coach, I will work with you in removing your inner blocks to finding love. My 9 session and 18 session psychic love coaching programs include psychic readings Reiki healings and so much more. Click here to learn more and start your journey to Epic Love today.
I Am A Certified Soul Coaching Oracle Card Reader
Purchase a Soul Coaching Oracle Card Readings TODAY!
I am a Certified South Coaching Oracle Card Reader through Denise Linn. I will work with you in guiding you through the highs and lows of life divinely opening the door to the wisdom of your soul, so that I can channel what YOUR soul wants you to know in every aspect of your life. Through the wisdom of the soul, the truth will be revealed.
Click here to join Pink Chick Psychic's Raving Fan Club for exciting news and fun tidbets, affirmations, psychic sales, and you MIGHT just win a free psychic reading; OR you can also text PSYCHICREADINGS to 22828 to sign up.
Psychic Readings, Reiki Healings and Attunements are not a substitute for traditional Medical treatment, if you have a serious health problem/issue, please see a Doctor or other appropriate professional.
All Sales Are Final
Save
Save
Save
Save
Save
Save
Save
Save
Save
Save
Save
Save
Save
Save
Save
Save
Save
Save
Save
Save
Save
Save
Save
Save
Save