Description
Oracle Card Message + Psychic Reading – 100-150 Words
I will choose the oracle card deck depending on the subject that you choose, and I will also include a psychic reading . You can ask about your love life, career, job hunting, finances, house hunting, and your question MUST BE in 15 words or less.  Here are a few subjects to choose from:
Psychic Reading For Lovers, Reunite Lovers Psychic Love Reading ,  Soul Mate Psychic Reading, Is It Love Or Lust Psychic Love Reading, Passionate Lovers Psychic Love Reading, Love Of Your Life Psychic Love Reading, Feelings Psychic Reading, Telepathic Messages From Your Soul Mate, Are We Meant To Be Psychic Love Reading, Career Psychic Reading, Money Psychic Reading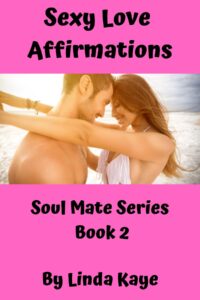 Click here to buy my Kindle Ebook on Amazon, Sexy Love Affirmations.  This is a fun, unique and sexy affirmation book written like a cookbook with hundreds of recipes guaranteed to keep you happy and smiling for days in and out of the bedroom. You will never be hungry again! This book is for all the women who believe in their Goddess essence and the men who love and honor their Goddesses. The power and all the perfect ingredients to spice up your love, sex and romantic life are within you, and YOU have the power to create unforgettable love at first site soul mate relationships and wildly intense passionate lovers each and every time you meet someone.
Pink Chick Psychic
Average rating:
0 reviews