Description
Pink Chick Psychic Is All About Love BABY!
As a love psychic and soul mate psychic, I will help you to find love by doing a soul mate psychic reading to see if the soul mate you are with has the potential for being a forever love. If I do not see that there is potential forever love with your  soul mate connection,  I will see when you will find love and the potential for a forever love soul mate connection. 
In this 400-450 word psychic love reading and soul mate psychic reading,  you will received channelled messages from your soul mate. These channelled messages will be his or her  direct and indirect feelings for you. Most importantly, you will receive unique, powerful and meaningful messages that are are meant for you to hear; not just  you want to hear. My love psychic medium readings are edgy, unique mystical psychic medium readings that will also give you insight into whether or not you have a future and the potential for your soul mate relationship to be a forever love.. 
For this psychic love reading, all I need is  your name and your  mate's name. THAT IS IT! The less I know, the more accurate your psychic love reading will be. No questions please.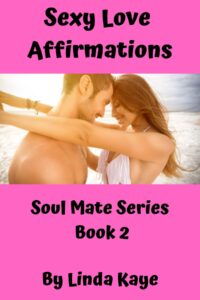 Your Soul Mate's Feelings For you Psychic Reading + Future
Average rating:
0 reviews