Description
In this psychic love reading, your love story will be unraveled in this nonjudgemental psychic love reading that will astound you and send chills down your spine.  Pink Chick Psychic has heard it all, so don't worry.  You will find out if it is time for you to create a new love story or stick with the lover, soul mate, twin flame that are in love with.
400-450 Words – You will receive your reading within 24-48 hours. Please check my home page sliding banners to see if I am on vacation.
Have you found yourself in a lovers triangle. Don't worry. If you are in an extra marital affair, Pink Chick Psychic is here to the rescue. With a Lovers Triangle Love Psychic Medium Reading you will find out what your married lover and soul mate's deepest most hidden thoughts, feelings and intentions are toward you and toward his or her spouse, and who  he or she will choose. If you are confused about who is the best lover or soul mate is for you, I can channel his or her feelings for you, so you will know where you stand with each of your lovers. Perhaps you are the one that is married or in an already established relationship, but you are in love with someone else. Don't worry. Pink Chick Psychic is here for you.  I will need the names of the parties involved, and who is involved with who. No other information please.
If you are feeling an intense energy in your chest area while you are thinking about your lover, soul mate, twin flame, lost love, it means that he or she is thinking about you at the same time.
I channel my love psychic medium readings through automatic writing, which is also called spirit writing. I actually call my channelled psychic readings keyboard channeling, because the information flows through my hands onto the keyboard as I type at the speed of light.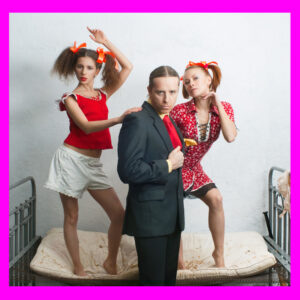 Get a reading today and find out why people call the Pink Chick Psychic! Accurate, intuitive psychic readings that will amaze! Get the insight you're seeking! If you are concerned about your pets, or trying to understand your current situation, if you are seeking your soulmate or deciding whether to stay where you are, Pink Chick Psychic can help you clarify the hints life has been giving you. Experienced and accurate psychic readings.
Lovers Triangle Psychic Love Reading
Average rating:
0 reviews