Description
In an intimate moments  love sex and rock N roll psychic love reading, I will do a sex, love and rock n roll psychic love reading for you to find out what your lover, lost love, soul mate, twin flame, secret crush is feeling about you in and out of the bedroom  in approximately 100-150 words.  You will find out if it is love or lust and what his or her intentions are towards you. I will also do a future love prediction for the two of you.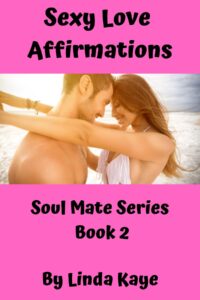 Sexy Love Affirmations is for sale on Amazon. It  is a fun, unique and sexy affirmation ebook written like a cookbook with hundreds of recipes guaranteed to keep you happy and smiling for days in and out of the bedroom. You will never be hungry again! This book is for all the women who believe in their Goddess essence and the men who love and honor their Goddesses. The power and all the perfect ingredients to spice up your love, sex and romantic life are within you, and YOU have the power to create unforgettable love at first site soul mate relationships and wildly intense passionate lovers each and every time you meet someone. In this book,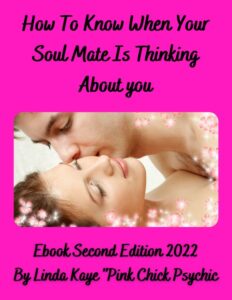 Soul Mate Love and Twin Flame Love is the most powerful love that there is.  This ebook by me, Linda Kaye, will take you on a powerful soul mate journey to discover how to know when your soul mate is thinking about you. It delves deeper to show you how to know what he or she is actually thinking and feeling about you.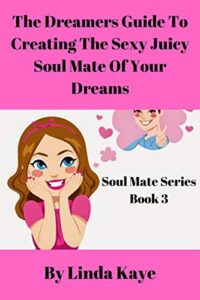 Would you like to meet your dream lover? As a Certified Dream Coach, this ebook by me, Linda Kaye, will guide you on your soul mate journey through  dream programming . You will also be shown how you can  meet your dream lover and soul mate on the Astral Plane before you meet him or her in the physical world.  It will be a love-at-first-site connection.
Sex Love & Rock N Roll Psychic Love Reading
Average rating:
0 reviews